FJD devices, autosteering and guidance systems
Завдяки 320 000 точок сканування в секунду сканер Trion S1 3D LiDAR може швидко відсняти високоякісні дані.
3D leveling system for excavators with high-precision real-time satellite positioning (RTK) and sensor modules on each boom arm.
A complete set of automatic steering system, which could be installed on agricultural machinery of any manufacturer. Excellent equipment, which has everything you need. The brand and model of the tractor does not matter, because the kit has everything you need to install on any agricultural machinery. Accuracy of 2.5 cm when working from a base station, or from any RTK CORS provider.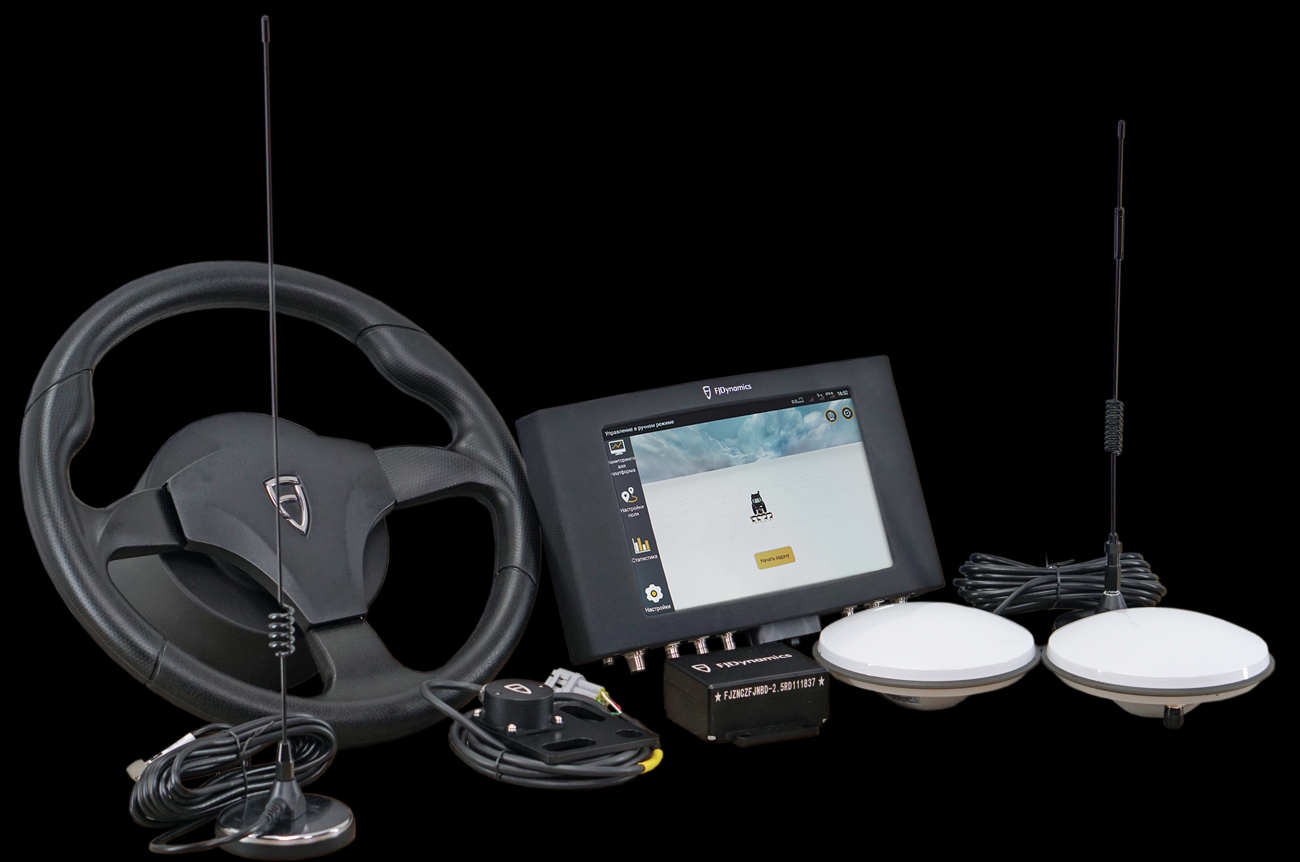 FJDynamics is an innovative technology company focused on the production of modern automatic control systems for agricultural and construction equipment.
The company's developments are used to automate work in agriculture, horticulture, construction, geodesy and construction services. The company has R&D and operations centers in Singapore, USA, Sweden, Mainland China and Hong Kong.
Geometer is the official dealer of FJDynamics products in Ukraine.
For farmers and other agricultural enterprises, we offer a reliable and inexpensive set of FJ Dynamics autopilot for tractors, combines and other self-propelled agricultural machinery. Geometer provides services for its maintenance, installation, adjustment and training.
For utilities, construction companies and mining companies, we offer the state-of-the-art FJ Dynamics 3D shovel control system. The system allows to accurately position the bucket and work with extreme accuracy, based on satellite signal and RTK corrections.