FJ Dynamics autosteering kit
FJ Dynamics autosteering kit
FJ Dynamics autosteering kit
A complete set of automatic steering system, which could be installed on agricultural machinery of any manufacturer. Excellent equipment, which has everything you need. The brand and model of the tractor does not matter, because the kit has everything you need to install on any agricultural machinery. Accuracy of 2.5 cm when working from a base station, or from any RTK CORS provider.
The automatic steering kit from FJ Dynamics has a number of advantages:
the navigation system does not require additional unlocks, you get RTK from the factory;
the first budget autosteering with ISOBUS;
does not require additional purchase of modems (GSM RTK and UHF radio modems are integrated into the monitor, external GSM antenna will allow you to work from a RTK CORS network even in places with poor quality mobile communications);
quick installation of the system (about 2-3 hours) will allow you to move the autopilot system to seasonal equipment;
12-month warranty, which provides for the replacement of equipment during the warranty period.
Basic functionality:
ISOBUS Control
GIS Import / Export of data
NMEA transmission of location information
Terrain compensation
U- turn
Precise farming based Al Vision
Remote control and unmanned mode
Online support and OTA
Operating modes:
Straight A-B
Curves
Pre-imported trajectory
U-turn
Pass-to-pass accuracy:
2,5 cm
Supported operating systems and software:
Operating system:
Android
Equipment:
Rugged monitor 10,1" (25,65 cm), protection rate IP65, which provides control and display of all autopilot processes, the universal and familiar to users Android operating system will allow you to quickly understand the settings and operation of the system. Adapted language interface.
The monitor is created on the principle - "all in one", on "board" the integrated GSM RTK modem 2G/3G/4G (receiving RTK corrections from networks of GNSS stations), the built-in radio RTK modem, in case of complete absence of mobile communication, will allow to work from its own field base GNSS RTK station by the radio channel. 2 GB of RAM, 8 GB of internal memory. Works in different temperature modes: from -30 to +75 ℃.

Electric motor with steering wheel (autosteering), powerful motor with a maximum torque of 30 Nm will turn a very tight steering wheel without compromising the exact characteristics of the system. Universal power supply system 12V or 24V.
The fastest installation and fastening for all types of agricultural machinery.
Dual Antenna System. Allows you to additionally calculate not only the coordinates, but also the course, which helps to more accurately determine the location of the machine in space. Implementation of the receiving part in this format makes it possible to enter the tractor line at a speed of 0.8 km/h, as well as to reverse.
IMU inertial measuring module. Built-in accelerometer and gyroscopes calculate the actual location of the tractor (roll, pitch, wobble) to compensate for the slopes and lateral displacements of the machine in areas with hilly terrain and slopes.
Wheel angle sensor. Allows you to accurately determine the angle of rotation of the tractor wheels, depending on the change of trajectory.
Additional equipment:
RTK Base Station FJ Dynamics (UHF only)
Wi-Fi camera
Installation of FJ Dynamics Autosteering kit on different models of tractors
Due to its versatility, the autosteering system is already installed on various brands and types of tractors.
Real installation cases:
Case Magnum MX 310
T-150 K (HTZ)
Massey Ferguson
Deutz Fahr
MTZ (Belarus) 892
MTZ (Belarus) 1523
MTZ (Belarus) 1221.2
Case 125
New Holland 7060
HTZ-243 K - articulated frame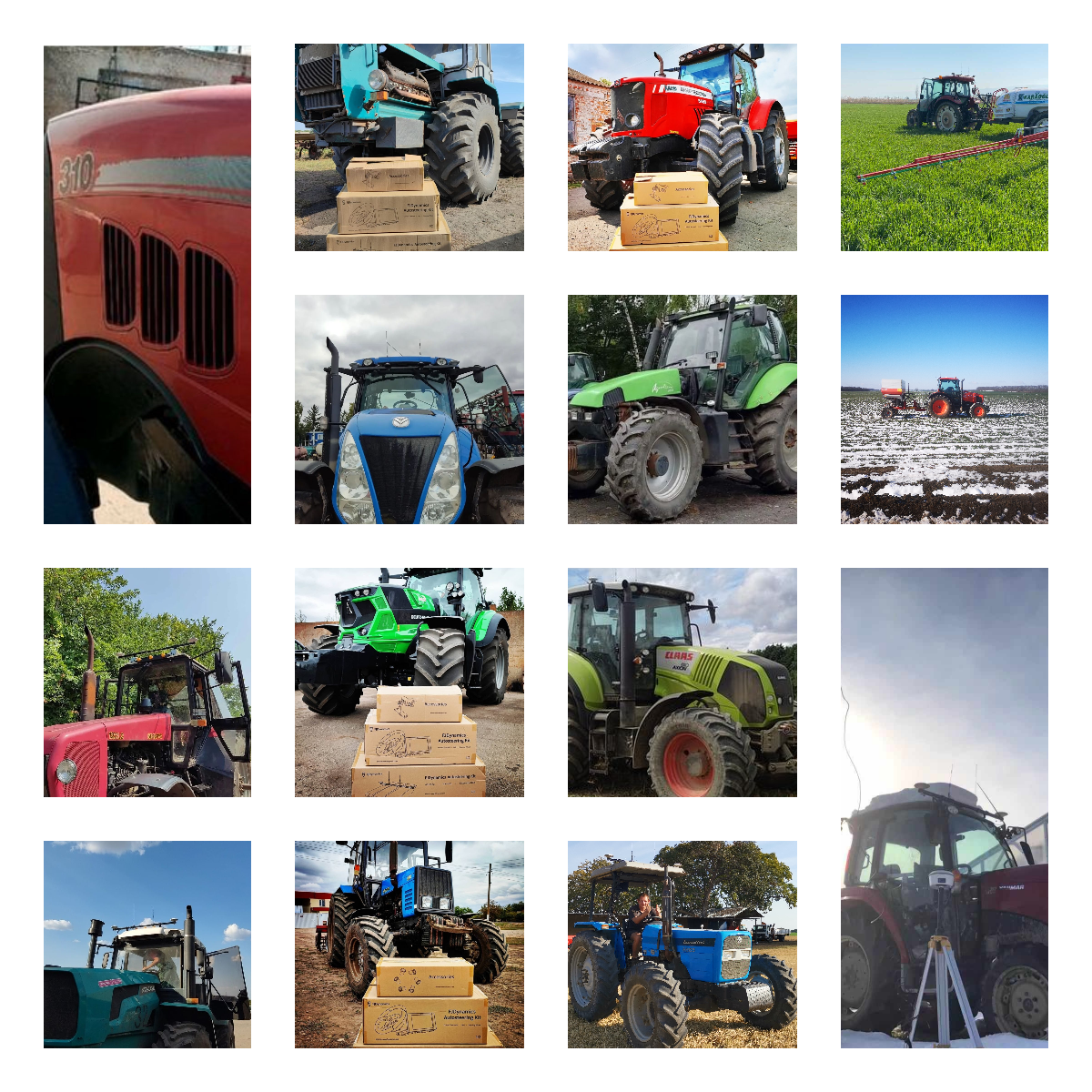 GPS L1/L2, GLONASS L1/L2, BDS B1/B2/B3

Temperatura de funcionamiento:

-30 ℃ a + 75℃

Estándar de comunicación:

2G/3G/4G, UHF

Максимальний обертаючий момент, Н · м:

30
Estación base RTK basada en receptor GNSS L1, L2, L5 de multifrecuencia.
El sistema de navegación Geotrack Explorer PLUS proporciona una precisión de conducción paralela a un nivel de 15 cm de fila a fila, y la capacidad de conectarse a RTK y obtener una precisión de 1-3 cm.